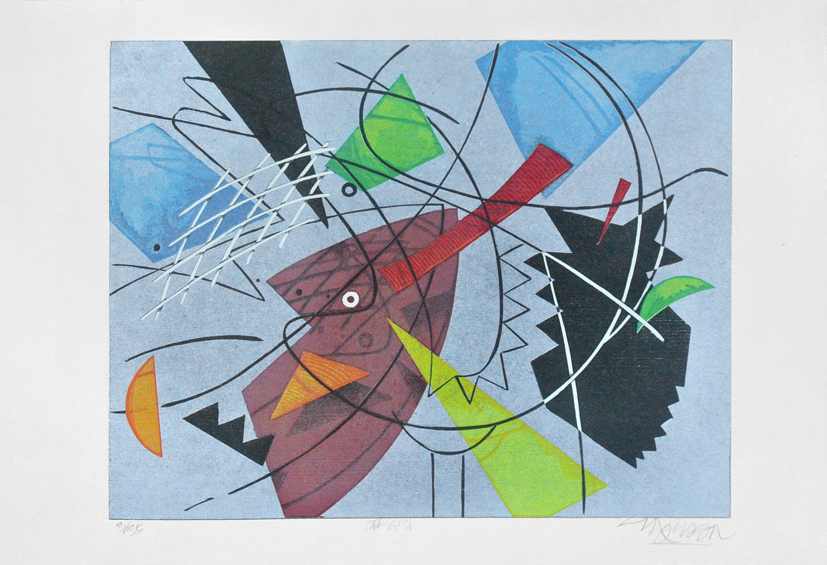 Bois gravé original, signé et numérotée par l'artiste.
Original woodcut, signed and numbered by the artist.

Tirage / Edition
-
35 épreuves signées / 35 signed proofs
Papier / Paper
-
Bunko-shi japanese paper
Dimensions de illustration / Illustration size
-
49 x 37,7 cm / 19.3" x 14.8"
Dimensions de la feuille / Sheet size
-
65 x 44 cm / 25.7" x 17.2"
Reference
-
Commentaires / Comments
-
Les cinq documents, ci-dessous, constituent des états d'avancement préparatoires au bois gravé proprement dit. De gauche à droite et de haut en bas : le premier dessin au crayon qui donne l'esprit et des grandes lignes de la future estampe, l'aquarelle avec l'étude des couleurs souhaitées, une étude des ombres sur calque et deux dessins sur calque.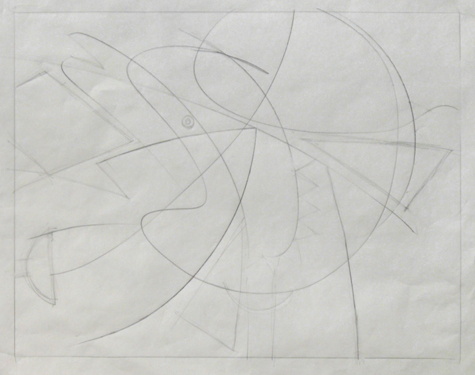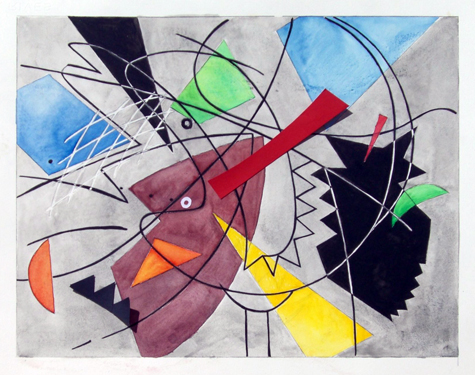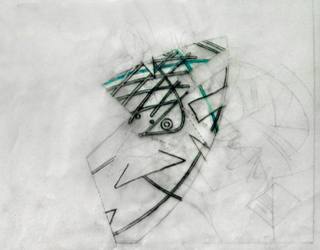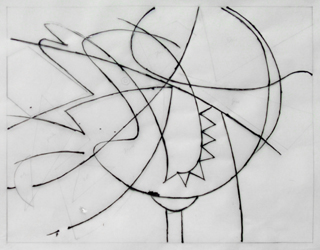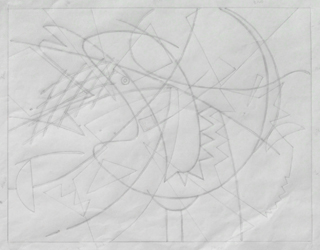 Save
En vente / For sale
-
Oui / Yes