Contact
« You can contact me
to receive additional information on a work from my site
or assure the availability of a work.
By doing so, you will be included on my mailing list that will allow you to regularly receive my regular "Newsletter" (especially to keep you informed of my new exhibits).
To do so, these are my details below.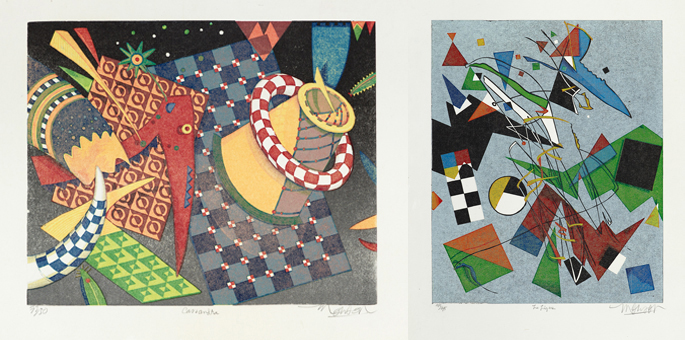 Please don't hesitate to contact me! »




By mail / telephone / fax

Jim Monson
302, route de la Puei de la Madone
06690 - Tourette Levens
Tél. France : 04 93 79 40 92
Tél. Foreign : (+33)4 93 79 40 92



By email

Fill out the form below
(all fields are compulsory)
Write me to the following email address:
jmonson@orange.fr



Terms of sale
Prices of works for sale (under "Prints") are indicated in euros.
These are the net prices to which the postage is added (you can find the amount in the proforma invoice). Insurance costs for shipments are in my care.
Payment is made in cash, within eight days from receipt of the proforma invoice sent by email or fax. After this time the work will again be made available for other possible buyers.

For payment, I accept:
- checks for France (shipping after cashing the check)
- transfers (bank fees charged to the buyer). In this case, I will give you in advance a copy of my bank details by email.










Shipments are guaranteed under a deadline of eight days from receipt of payment.?Packaging, professional quality is deemed free. ?Transportation, door to door, is provided by:?- Colissimo, Chronopost or FedEx for France ?- UPS or FedEx for overseas.

For abroad, customs duties and import related taxes are the responsibility of the purchaser.
Complaints must be sent to me within eight days of receipt. Since this is "distance selling", the buyer has 14 days to abandon its purchase (Hamon Act). In this case, I undertake to return the payment received to the recipient and the work will be immediately shipped back in its original packaging. Return shipping costs are the responsibility of the original purchaser.
In case of dispute, the courts corresponding to my jurisdiction are accepted as competent.