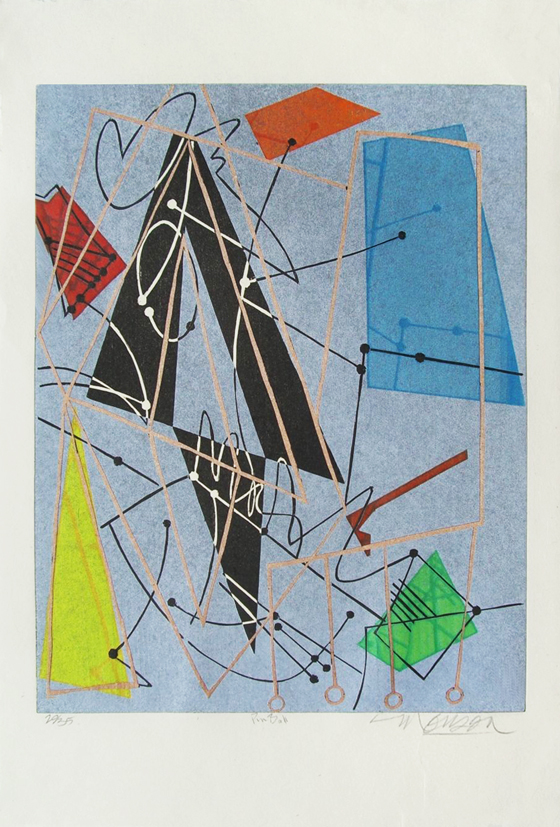 Bois gravé original, signé et numéroté par l'artiste.
Original woodcut, signed and numbered by the artist.

Tirage / Edition
-
35 épreuves signées / 35 signed proofs
Papier / Paper
-
Bunko-shi japanese paper
Dimensions de illustration / Illustration size
-
38 x 49 cm / 14.9" x 19.3"
Dimensions de la feuille / Sheet size
-
45 x 65,1 cm / 17.6" x 26"
Reference
-
Commentaires / Comments
-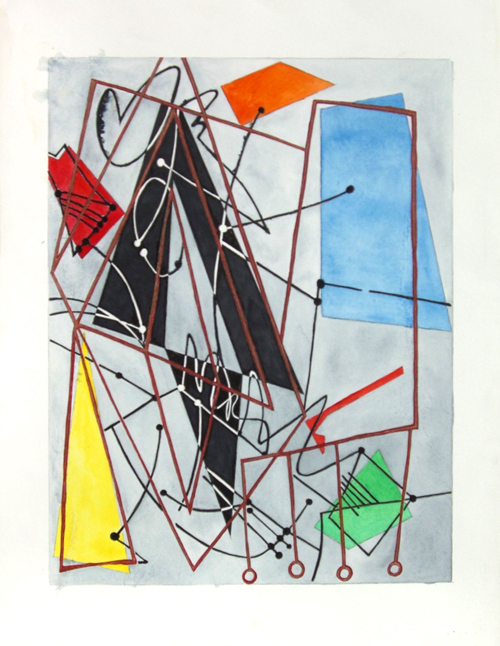 Voici, ci-contre, l'aquarelle originale de ce bois gravé. Après des dessins préparatoires, l'aquarelle va guider le long processus (plusieurs semaines) de mon travail sur la matrice de bois. On constatera ici combien le résultat final de ce bois gravé (ou xylographie) correspond à l'aquarelle réalisée à l'origine (lignes, masses, couleurs). On notera cependant quelques différences sur le bois gravé, notamment l'apparition de l'ombre de la « grille » de premier plan sur les cing aplats de couleurs (bleu, orange, rouge jaune et vert) et le choix d'une couleur plus claire pour la « grille » de premier plan.
Save
Save
En vente / For sale
-
Oui / Yes